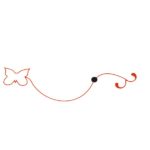 Starting from the great passion for the manufacturing art of clock hands we built an entire process, a real Made in Italy excellence. On the Italian and European market since 1985, over the years we have increasingly specialized in the production of aluminum hands for wall clocks, alarm clocks, pendulums and dials for table clocks.

Today, we also work in the field of plastic hands (ABS) and create pointers for pressure gauges and depth gauges, not just divers. In addition, we have expanded the production with an area dedicated to the machining of parts for the electronics market. What has always distinguished us is the constant pursuit of quality and innovation to create objects with a unique style.
This is our story: passion, attention to detail, accuracy, simplicity. In all of this we never forget that every product is characterized by its uniqueness. For this, we love to create design products, featuring hands and customized elements according to the tastes and needs of our customers.
In particular, the current market has a growing demand for design products, because they characterize the person who owns them, are carriers of a soul and a meaning indistinguishable, most often synonymous with elegance and desire to stand out. We want to satisfy all customers and also develop exclusive products, such as steel hands with black nickel-plated brass bushings, butterfly seconds or the wall clock which can be viewed on our website in the section Exclusive Products.
If you are a young designer or just have a project in mind, we can achieve it with the utmost care and precision. Our designer products are unique and authentic: they speak of our experience in processing and attention to the news – and of your disarming creativity. We believe in the challenges and innovation, so we are looking forward to realize your project!