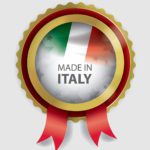 Our company, active since 1985, has always specialized in the production of aluminum hands and dials for clocks and alarm clocks. Over the years, our reliability and our production methods, thanks to the importance that covers the brand of Made in Italy, have increased the demand for our products, especially abroad.
The quality of our products and the passion that moves us, are the elements that have enabled us to survive the crisis and emerge stronger. We now know that to win we have to innovate, while keeping in mind our traditions and culture that have made the Made in Italy a strong brand, focusing on research, on our creativity and advanced technologies.
The ability to innovate enables us to create solutions to get out of any problem; Italy is the second country in Europe after Germany, for number of companies over the past three years, over 80% of these companies have fewer than 50 employees: indisputable sign that, if an obstacle to the ability to innovate exists, is not in the size of our companies.