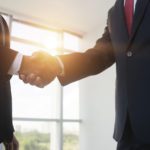 When it comes to small metal parts, we first talk about attention to detail and accuracy. These are the real elements that make the difference, because one single millimeter is enough to make mistakes; for us, the act of working with metal parts is an art that requires patience, a watchful eye, but above all passion.

It's a specialized field and, as such, we know that it needs a continuous update from the professional point of view, but also as regards the adoption of cutting-edge machinery and techniques of modern development by the enterprise. This is why we offer you only the best equipment and the experience of a passionate and experienced team.
We specialized in this area a few years after gaining experience in the production of lancets. For 25 years – even today – we have been leaders in Italy and Europe in the processing and supply of electronic and metal parts. Because our products are authentic, precise, elegant, even in the elements which are not seen. That's what makes the difference, and what has always distinguished us!
Our continuous updating is also reflected by our increasing specialization: today we can treat fine metals from very small thickness (0.3 / 0.4 mm) and work with different materials such as nickel silver, brass, copper, aluminum and, of course, iron.
Do not hesitate to ask us, we will be happy to provide all of our attention to the realization of the best products! We realize metal parts stamping of all kinds – for any industrial sector!